FAQs

About us!
The park opened in 2001 as a ten week season with a maze made out of maize. This trial tourist attraction came about after an emotional decision to cease export farming. The park is still very much a family business and is run by Carlton & Kristina Le Feuvre, the parks owners.
In 2007 the park doubled in size and opening dates expanded. Opening in April and closing in September, this continued for the next seven years. A small barnyard was subsequently added in 2010, concentrating on rescued or rehomed animals.
In 2015 after five years of planning applications the indoor playbarn (a £1.4M build) was opened.
The park has evolved differently from many UK farm parks that have a higher concentration of animals. The over-riding aim of the park is to create an environment where adults and children can enjoy nostalgic activities in safe surroundings.
Baby facilities
The park has four baby changing facilities, all accessible to mums or dads. Adjacent to the indoor toilets we also have a small room that is more private and we have spare nappies, wipes and nappy bags for your convenience.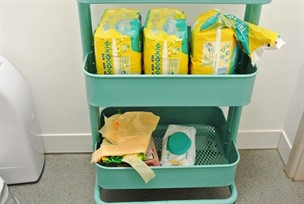 We do not hand out boiling water for safety reasons but any of our staff would be delighted to heat a baby bottle for you and they are also happy to heat weaning food which can be eaten in the indoor area.
Numerous highchairs and booster seats are available.
Staff are also happy to find a quiet area for newborns if required. For breastfeeding mums that require more privacy, the staff will locate a more private area for you. This would normally be in one of our party rooms which is situated in the playbarn. Please speak to our staff if we can help further.
The Adventure Park and Barnyard are fine for buggies and pushchairs. The maze (from 01st July) is grown in a field so there will be some lumps and bumps so a lightweight buggy would be best. 
Catering facilities
We have two catering areas, Rangers Diner can be accessed through the shop or park and serves freshly made food cooked to order. We use local ingredients and as we have a lot of repeat visitors we keep our prices as reasonable as possible.
The snack bar is located in the playbarn and also serves a variety of food to go. Homemade cakes, scones and pre-packed sandwiches. Hot and cold drinks are available in both areas and the same menu is in operation in both.
Indoor areas are reserved for food purchased on site. We can also deliver food purchased to some of the picnic tables. Baby food is welcome indoors but we respectfully request that lunchboxes are not opened in indoor areas.
Food is delicious and well priced and the staff are welcoming and friendly. 
We stayed for lunch, food was excellent and great selection.
Charity donations
2019 charity of the year is Jersey Mencap, a charity that supports children and adults with a learning disability.
We will continue to support the charities that we have had a long association with such as Mont A L'abbe who benefit from our disabled initiative and Rotary Club of Jersey for whom we host their "Kids Day out" to name a few.
Would you be surprised to know that we get more charitable requests than local supermarkets? Almost every day we receive a letter, email or telephone request to deal with. For the last four years we have had a nominated charity of the year and we work closely with this charity to raise awareness and funds. Annual applications must be received by 07th November each year for a full review and a decision towards the end of the year.
Your charity event
If you'd like to get in touch about your individual event, please send letters/emails at least six weeks before the event date. We will review all requests monthly and a number will be pulled from a hat on each occasion.
Also, please adhere to the following guidelines to be considered:
1. If you work for the organisation or charity you're fundraising for, then please use an email address from the organisation, or send us a letter on letter headed paper. We need to see the charity registration number for you to be included in the draw.
2. If you are fundraising on behalf of a charity you have no professional connection to, then please send us a letter of authority from that charity naming you, and saying that they authorise you to collect funds on their behalf. This should be on letter headed paper and show the registration number of the charity on it. Facebook requests cannot be considered for the above reason.
3. Preference will be given to local charities and those with a child support feature
4. As we receive between 300-500 requests annually, to ensure everyone has the chance of support, we will only donate to the same event every other year.
5. Your charity must be listed on the Association of Jersey Charities website and your accounts must be up to date to assist us in ensuring the legitmacy of the request. Unfortunately, we have had fraudulent requests in the past so we do take time to check the request. https://www.jerseycharities.org/members
Letters should be addressed to:
Charity Donation Request, aMaizin! Adventure Park, La Hougue Farm, La Grande Route De St Pierre
St Peter JE3 7AX or email: contact@jerseyleisure.com
Thanks so much and good luck with all your endeavours!
Disabled Facilities
We are popular with disabled groups due to the space and diversity of our attraction. We have an integration policy and like to see our disabled guests enjoying themselves with other visitors to the park, so you will find activities that all can enjoy rather than specific disabled equipment.
Please speak to one of our managers if we can help in any way. A quiet area to eat lunch from the cafe, assistance with the tractor ride or perhaps a specific table reserved prior to entry. We can discuss with you accessible facilities if you or your child has a mobility issue. If you require a copy of our information in larger font, we are here to help.
Our customers say the park is a safe environment and disabled friendly. Whilst we make every effort to ensure that there is continued disabled access, during wetter times the conditions ouside may not be suitable for those with limited mobility. We have disabled toilet facilities and parking spaces, and have a ramp as you aproach the park entrance.
If you or your child will not be able to use the majority of the facilities because of a disability (e.g. a wheelchair user) then please contact us prior to visiting as we are unable to discuss discounts or free entry at reception.
Maze paths become firmer as the season progresses. Most areas are accessible for disabilities and we welcome a pre-site visit to check suitability.
We do not offer disabled discounts for principals or carers for individual groups. We can liaise with registered groups and charities. We work closely with the local disabled community and via organisations donate a large amount of visits annually. See charity donations.
What our customers say - Tripadvisor review
The staff are well trained and interact well with you, this is particularly important if like me you are a wheelchair user and you get fed up with people speaking over your head to your partner, well done on this. All areas are accessible to wheelchair users, gradients are manageable and toilets excellent. Don't be put off by this being essentially an outdoor activity attraction, the internal areas are all smooth concrete and whilst the external paths may not be Tarmac they are smooth hardcore with few problems, if help is required just ask one of the many members of staff.
Dogs
Dogs are unable to be taken into the park or indoor play areas but are welcome in our Rangers Diner marquee.
Parking
We have considerable free parking available on site situated in three car-parks. During busy periods we have an over-flow system in operation.
Picnic area
Picnics are welcome in any outside area, all indoor areas are for the sole use of those who purchase food at the park. Please consider the weather forecast if bringing a picnic as we do not have inside facilities for picnics. We do not currently have an undercover area for picnics. During summer periods the numerous tables fill quickly but we also have large grassed areas.
Shopping
We have a great response to our shop at the park. You can find kids clothing, flip-flops, beach hats and small toy items as you would expect at a tourist attraction. You will also find quality costume jewellery, cards, trinkets and small home items.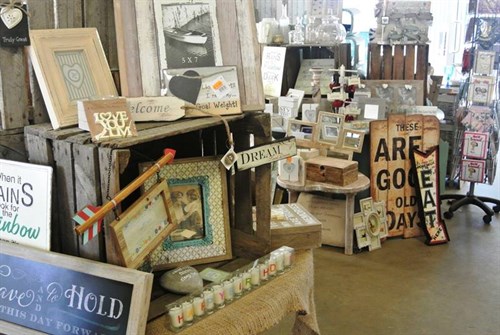 Unaccompanied minors
As the park is operated on a "parental responsibility" basis and due to the number and type of activities, we are unable to allow entry to anyone under the age of 16 who does not have a responsible adult, age 18 or over, accompanying them.
Wet weather policy
aMaizin! Adventure Park regrets that refunds will not be issued due to inclement weather. Bands are valid for the entire day so please feel free to leave and return at your leisure. If you come prepared for coastal island weather which can be changeable, you will still have a great day!
What's available, and for which ages?
We see a wide range of ages using the facilities from young toddlers to grandparents. Children definitely love aMaizin! Adventure Park and want to return time and time again! Go-karts, tractor rides, water pistol range and Crazy Golf and our new indoor area are some of our most popular attractions and all are suitable for adults. As needs vary depending on the family size we always recommend to potential customers that they view the video and look at the photos of real customers on our website for a good idea of what we offer.
What the customers say *Tripadvisor*
"well organised indoor and outdoor fun. great farm and lots to do we spent most of the day there. firmly recommend small and older kids as so varied. great price great team"
"Loved it here! The 20 month old did too. They have literally got everything kids love doing. Making mud pies, water, animals, tractor rides and sooooooo much more. Good entry price too. The cafe was clean. We had a ploughman's. It was tasty and fresh. Would recommend."
What should I bring?
Socks are required to access the indoor area and a change of clothes and towel would be helpful during the summer. A pen for the maze is also useful
Wifi
The park has free wifi available in all indoor areas.
Winter Rates
Winter rates are decided after our Halloween Spooktacular and if applied, are valid until Spring. Please check the prices section of our website for any updated details.