Maize Maze

Available until 05th September.
The 2022 maze has been designed in-house and we have a great scavenger hunt in both the main and mini maze.
Another all-inclusive activity at the park, the maze is open for 8 weeks only.
If you would like the same experience with less of the exertion, or if you have younger children, you can choose to opt for our mini maze. The mini maze has less clues and a shorter route.
If you wish to have the full experience, leave it until nearer the end of July when the corn is fully grown.
Planted in May and open in July this crop then goes to a neighbouring farmer after Halloween for winter feed for his Jersey cows!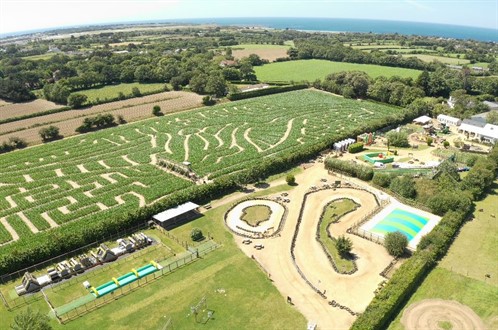 2018 Maze above